Complaint Filing Procedure in HDFC Banks including Other Banks
TOC
This article will throw light on how to file a complaint in HDFC Bank and the levels of complaint against any of it's services. You will also learn about complaint procedure as mandated by RBI. For other banks this procedure will be more of less same.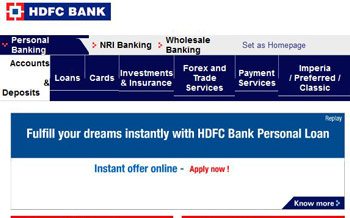 Just like other banks, HDFC Bank too is governed by Indian government watchdog RBI. RBI sets guidelines to all banks and financial institutions in India.
If you go to HDFC Bank contact us page in the bank site you'll find the HDFC Bank has listed following complaint levels:
This is defined as first time complaint. You can file the complaint through:

Phone banking
By filling a complaint for online
At the bank itself
Or sending a letter to HDFC bank designated office ( Mumbai and Chennai)

I happen to register a complaint by writing it in the Bank's complaint register with a carbon copy. I'm given the original paper as proof of complaint received. So this is Level- 1 complaint. Also you'll be assigned a complaint number.

If you are not satisfied with the resolution or due to inordinate delay you can now proceed to the grievance redressal officer assigned by HDFC Bank.

If you are not satisfied with level-2 then HDFC bank has a list of nodal officer which you can proceed for final complaint resolution.

HDFC Bank clearly specifies that if you are still not satisfied with the resolution after third level or no resolution even after 30 days of filing complaint then you can go ahead and file complaint to RBI Banking Ombudsman
At the current time RBI has designed Banking Ombudsman in 15 zones in India. Check your state and city in this Banking Ombudsman list and file your Final complaint by filling out application in this PDF format specified by RBI (type in details in the PDF form in your computer then print).
Going to court is the last step you do. Most likely your case should come within purview of Consumer Court.